CHURCH OF SCIENTOLOGY OF VENTURA
Seaside Grand Opening of stunning new Church on Highway 101 marks a milestone for Scientology's spectacular growth across the Golden State.
GRAND OPENING EVENT
Scientology Ideal Org Rises Like a Legendary King Wave in Ventura's Surf City
LEARN MORE
PHOTOS
WEBSITE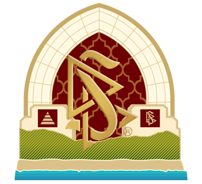 Learn more about the Church of Scientology of Ventura, their Calendar of Events, Sunday Service, Bookstore, and more. All are welcome.
Go to
www.scientology-ventura.org
MAP
LOCATION
Address:
2151 Alessandro Drive
Ventura, CA 93001
United States

Phone: (805) 585-4400
SCHEDULE
Hours
Open Every Day
Mon
–
Fri
9:00 a.m.–10:00 p.m.
Sat
–
Sun
9:00 a.m.–6:00 p.m.