YOUR PERSONALIZED EXPERIENCE
You are most interested in
How to raise a happy family
You are in:
FREE ONLINE COURSE
Children
How to raise a happy, healthy child is not something most parents are taught. In fact, many just stumble through the entire process, albeit with the best intentions. Consequently, it is all too common to find an unhappy state of affairs in families, with constant friction between parents and children.
Recommended based on your interest: children
FREE ONLINE PERSONALITY TEST
How is your personality influencing your child's future?
Learn the 10 key traits of your personality and how these influence your child's future success and happiness. Discover your strengths and uncover key areas that can be improved. The test takes about one hour to complete and includes a free one-on-one consultation based on your test results.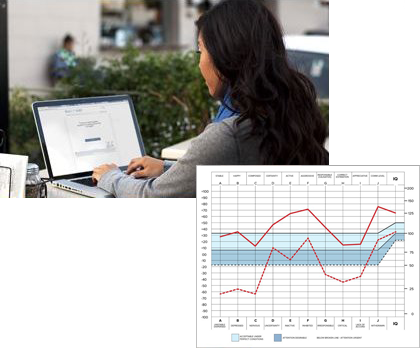 VISIT A CHURCH OF SCIENTOLOGY
Practical tools for a thriving family.
The best way to find out how Scientology can help you raise a happy family is to visit a Church of Scientology. Scientology is workable. It offers practical tools—real solutions you won't find anywhere else. There are services you can take based on your interests:
Recommended based on your interest: children
YOUR CLOSEST CHURCH OF SCIENTOLOGY
Dianetics and Scientology books contain fundamental principles about the mind, spirit and life that you can put to use in improving your life right away.
Recommended for you:
DIANETICS: THE MODERN SCIENCE OF MENTAL HEALTH

The bolt from the blue that began a worldwide movement. For here is L. Ron Hubbard's landmark book presenting his discovery of the reactive mind that underlies and enslaves Man. It's the source of nightmares, unreasonable fears, upsets and insecurity. And here is the way to get rid of it and achieve the long-sought goal of Clear. This is the complete handbook of Dianetics procedure and, with it, any two reasonably intelligent people can break the chains that have held them prisoner to the upsets and trauma of the past. A bestseller for more than half a century and with tens of millions of copies in print, translated in more than fifty languages and used in more than 100 countries of Earth, Dianetics is indisputably the most widely read and influential book about the human mind ever written. And for that reason, it will forever be known as Book One.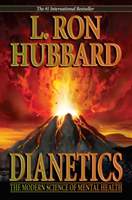 Recommended based on your interest: children
YOU MAY ALSO BE INTERESTED IN
Global Humanitarian Initiatives & Affiliated Social Betterment Programs Supported by the Church of Scientology
Drug abuse and criminality, intolerance and inhumanity, disasters both natural and man-made pervade and degrade every segment of society. So daunting are these issues that efforts to eliminate them are all too often overshadowed by efforts to merely contain the damage.
In recognition of the vital necessity to stem the downward spiral, the Church of Scientology and its members sponsor secular education programs that effectively curb drug abuse, instill tolerance, raise awareness of human rights and uplift morality across whole populations.